Wow! What a busy week at Ancient Ways.
SATURDAY IS OUR HOLIDAY SALE!
Oh, it's not just a sale, it's the biggest sale of the year! PLUS Breakfast for parents, PLUS Holiday music, PLUS celebrity photo opportunity (Leonardo the Ninja Turtle and we hope Santa will show too!) PLUS Regular classes with great instructors and classmates!
GOLDEN TICKETS ARE GOING OUT
Golden tickets are going out in class to the hardest working students with the very best energy. These tickets have a secret code on the back that can only be redeemed at the Holiday Sale. Some codes are for enormous discounts, some are for completely FREE stuff.
FRIDAY IS OUR TEST PREP CLASS
This Friday from 7-8. We are only taking 10 students for each belt level so enroll soon. $20 per student. Purchase the Test Prep Class here: https://sparkpages.io/?i=t8b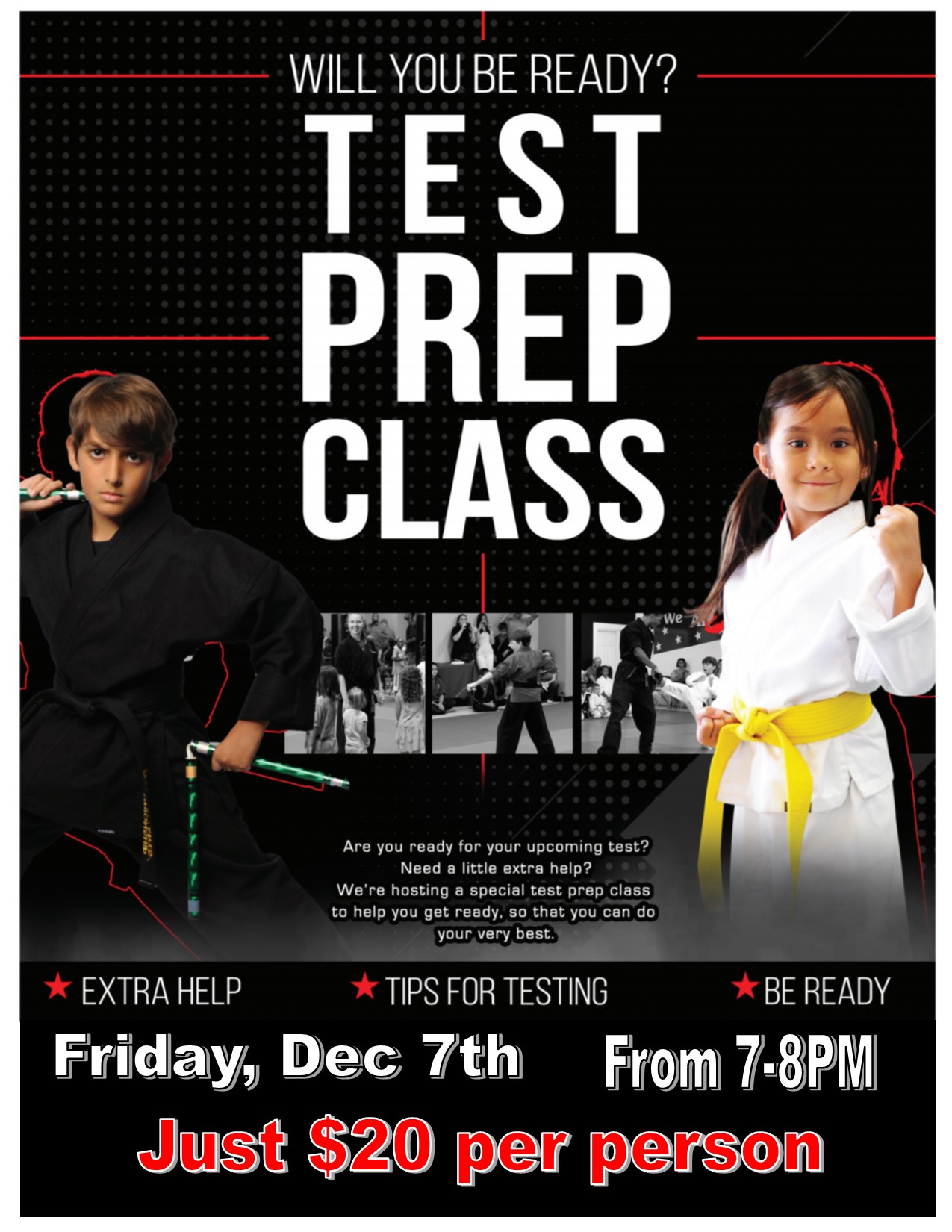 NEXT WEEK IS BELT GRADUATION, yes, it's HERE!
You can pay your Graduation fee online here: https://sparkpages.io/?i=k8b
Beginners: December 13th from 5-6:30 PM
Intermediates: December 13th from 6:30-8 PM
Advanced: December 14th from 5-6:30 PM
Red Seniors: December 14th from 6:30-8 PM
So much great stuff THIS week, but let me recap LAST WEEK!
We had a BLAST doing a cool demo at Moody Elementary School on Saturday for their Breakfast with Santa event. Even the Principal, Dr. Stencil broke a real board!
Last week we tested ANOTHER student to Black Belt, Samantha Gentle who has been training for 8 years! (She started as a Wee Warrior for 3 years). She did AMAZING and we couldn't have been more proud of her. Congrats to her parents Ryan and Laura too, this is as much their accomplishment as hers. No one climbs this mountain alone. That puts our Black Belt Count to 138! Welcome to the club of the Elite Sammy!