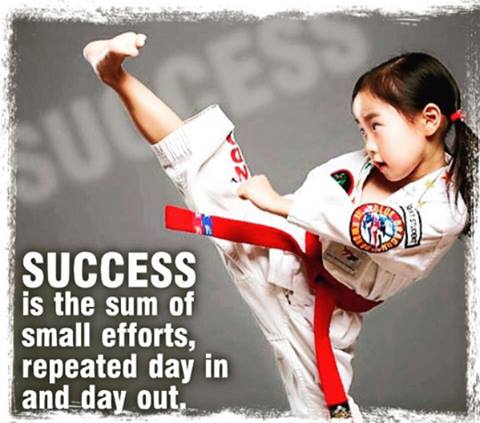 We know that when kids feel good about themselves and their accomplishments, they have a much easier time succeeding later in life. It can affect all areas of their lives, from their education to their personal life and even their career. Does your child have trouble coping with mistakes? Are they overwhelmed by new experiences? Are they afraid to try new things? When a child has positive feelings like self-acceptance or self-confidence, they handle all of that better. Feeling pride about their abilities and accomplishments can help kids do their best.
On the other side of the coin, children with low self-esteem are more likely to feel unsure of themselves. If they are concerned that others won't accept them, they are much less likely to participate in activities. Kids with low self worth are more likely to allow themselves to be bullied, neglected and treated poorly and have a hard time standing up for themselves. Children who don't expect to do well often avoid challenges, they may give up easily, and they are often unable to bounce back from mistakes.
Having low self-esteem can block your child from becoming successful. It can leave them overwhelmed by the stress of how to deal with everyday challenges.
How Self-Esteem Develops
Some people will tell you that your child should feel successful with everything. The old "spare the rod, spoil the child" method. We know though, that self-esteem does not come from telling children they're wonderful, special, and great (even though they are!). Giving every child a trophy at a tournament, (or passing them to their next belt when they aren't ready), doesn't help kids' self-esteem. When children compete, or test, whether they win or lose, pass or fail, they see that their own hard work and practice can make a difference. Earning a prize contributes to self-esteem only when a kid knows he or she earned it. Yes, it is possible for children to feel good about themselves even when they fail.
Building great self-esteem is the cumulative result of participating in challenging experiences. These experiences help a child feel capable, effective, and accepted.

How Martial Arts training can help
We want to build up our children so they feel

capable.To do this, we teach the students to do things for themselves and we work hard to make sure they feel proud of what they can do. Training in Martial Arts is fun and doing the movements with a class builds feelings of belonging, feelings of competence and builds their confidence.

When children see that good things come from their efforts, like trying hard, accomplishing a goal, or making noticeable progress, it makes them feel

effective

. The belts and tips that we award in martial arts teaches students all about goal setting and it teaches kids that hard work and effort pays off.

When kids feel accepted and understood by a parent, they are more likely to accept themselves, too. Their good feelings about themselves multiply as their instructor praises their good behaviors, helps them when needed, and gives encouragement and support. Students in martial arts support and encourage each other. During events like graduations, social events and being part of a team of other positive kids is all part of Ancient Ways Martial Arts.
Our current Evaluation Trial is only $49 and includes 1 Private Lesson, 1 Month of group classes and an official uniform. Click here to Register for your trial: http://member-site.net/?PT--bPgwJ
Or call (941) 756-0800